Client Reviews, We are so thankful for them!
These are letters that our lovely past bride & groom's wrote to us.

CHELSEA + MATT Wedding
EDINBURG, TEXAS at MARBEL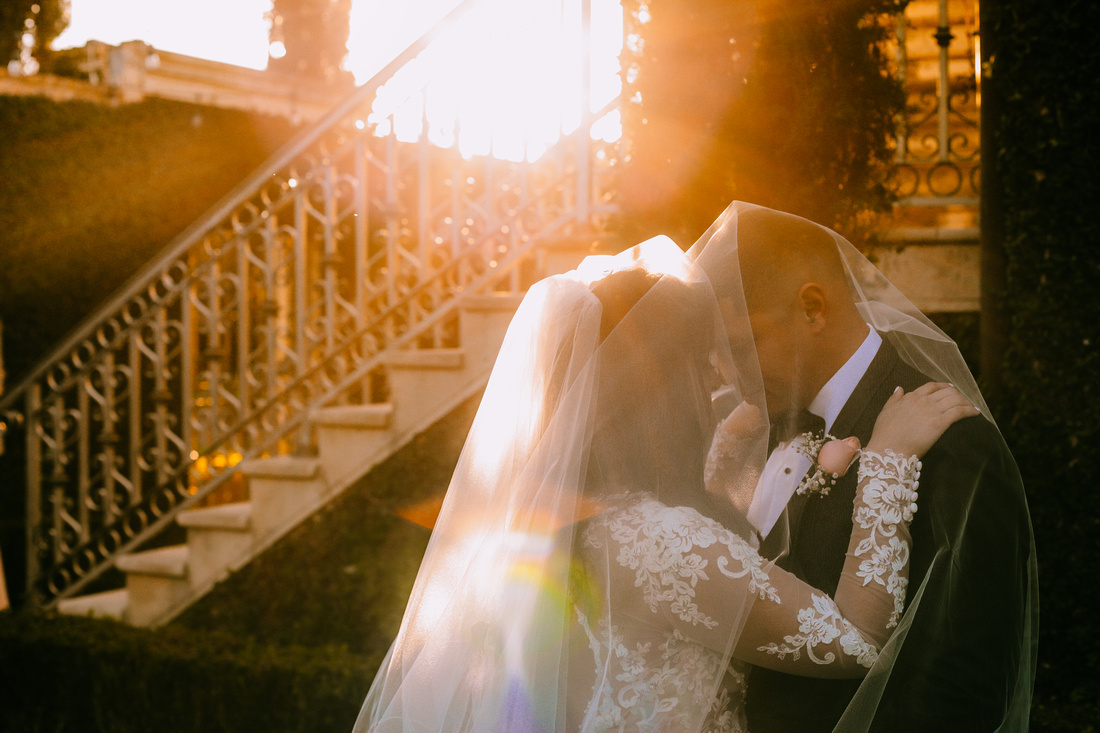 There aren't enough words to describe the kindness, the elegance, the genius, the professionalism that is Martha! Front the very first moment we met till even after our wedding, Martha has always been patient, flexible, and has gone above and beyond to capture some of the most precious moments in our lives. Her work is absolutely incredible and she made our wedding experience unforgettable. She was so patient and understanding with my non-photogenic husband LOL and was a blast to have side by side with us on our wedding day. Not only did we gain the best photographer in all of the lands, but we gained a friend! She's the only person I will ever trust to capture our special moments from here on out. We love you Martha!

-The Garcias

JAZMIN + ROOSEVELT Wedding
MISSION, TEXAS at THE CORINTHIAN

Martha your work is absolutely fabulous. We are extremely glad that you were our photographer on this special day of ours.

You were patient on the photoshoots, guided us on the photos that needed guidance, open to suggestions/ideas, and had an amazing way of portraying yourself even when everyone was taking a million and one photos of us while you were trying to capture our day.

SHANKY + JENNIFER Wedding- FEBRUARY 2018
DONNA, TEXAS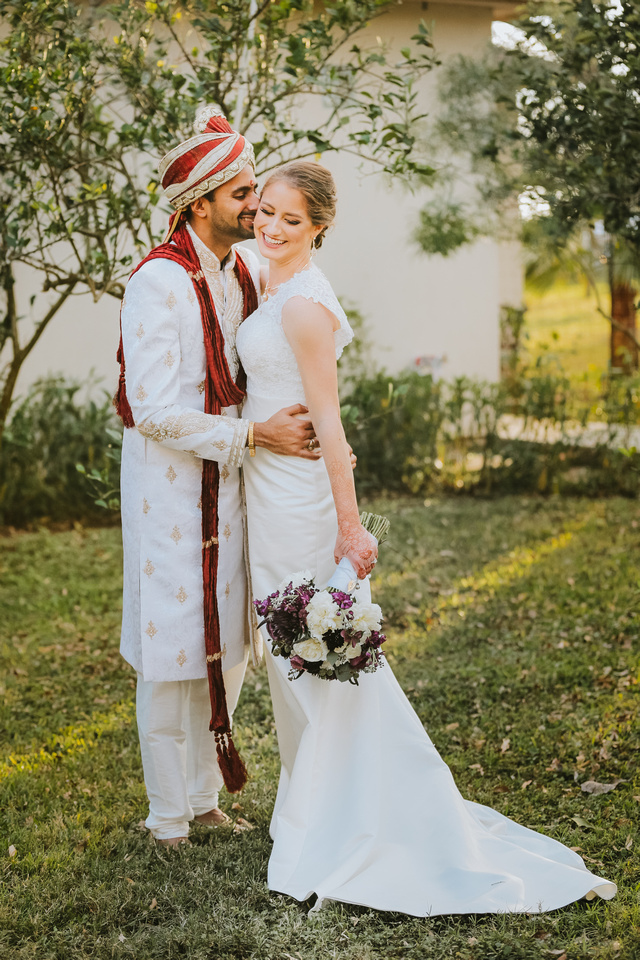 Martha, Thank you so much for the beautiful images you captured at our wedding! Shanky and I have looked through them so many times. It's going to be hard to choose which ones to put in our album. Your professionalism and flexibility was greatly appreciated during our planning process. It definitely eased our minds knowing we had someone we could count on from day one! Your eye for detail and light is amazing. The photos you caught with the sunlight coming through the trees are STUNNING!! Thank you for providing us with gorgeous pictures that we can cherish and display for the rest of our lives!

JESSICA + ALEJANDRO Wedding- DECEMBER 2017
MISSION, TEXAS
I can't get over my Pictures!! Going on 4 months married and I have many many photos to share from my 2 engagement sessions & Our wedding photos were very beautiful as well! we love Martha and her work, she become more than just a Photographer to us and we are looking forward for our next photo session it's a secret. Jessica & Alejandro
NATALIE + NORBERT Wedding- DECEMBER 2017
SOUTH PADRE ISLAND, TEXAS
Martha, We honestly want to thank you so much for all of the pictures. They are all beautiful and it made it difficult to pick which photo I wanted as my profile picture (ha!). Anyway, we couldn't have asked for a better photographer! We would recommend you to anyone who wants a professional in the area! ❤️
Thanks once again! Natalie + Norbert
JENNIFER + NAZARIO Wedding- AUGUST 2017
San Benito, Texas
We can't thank you enough for all that you have done for us!!! Day one you were amazing! You were able to capture incredible moments of us when we had absolutely no idea what we were doing at our Engagement Session. No matter the weather you made our photos looking breath taking. No one was able to tell I was freezing.
:As for our wedding...... there are just SOOO many great and amazing photos that were captured that day! Martha, you captured so many precious moments that I completely missed that day from the smiles, the tears and the laughs. You did it all and MORE! My husband and I can't thank you enough for all the greatness you did for us. We are so lucky and proud of everything you have done for us!! THANK YOU!!!
PAOLA + LUIS Wedding- MARCH 2017
San Antonio, Texas
Cuando empecé a planear mi boda creo que lo primero que pense fue en la fotografía por la simple razon que es lo unico que queda de ese dia ese dia vuela como loco y cuando ya te das cuenta ya se acabo y lo unico que te queda son los recuerdos pero si no tienes buena memoria para eso tienes las fotos para acordarte perfectamente de como fue todo!!! de como iban vestidas las persons de esos detalles que tanto planeaste pero ni tuviste tiempo de ver bien como quedaron!!! por eso es necesario un buen fotografo y yo la encontré en martha!!! ella fue genial desde el primero mensaje asta el último! ella me hizo sentir muy especial yo en un momento asta pense pero por quéme trata asi? por que es tan linda conmigo si ni me conoce? por que es tan atenta? por mucho tiempo me senti demaciado especial con su trato hacia mi pero luego entendi que yo no era la especial sino era ella!!! martha es una chica humilde sencilla amable y entregada a su trabajo! ella logro algo que muy pocos logran y eso fue hacer sentir bien a mi esposo mi esposo es penoso y ella logro que el se sintiara agusto con ella eso me encanto! y de su trabajo pues las fotos hablan por si solas ella ase un excelente trabajo que te deja sin palabras y que mejor combinacione que una fotografa tan profesional y con excelentre trabajo y ademas una personalidad encantadora!!! la cobinacion perfecta para una boda hermosa!! gracias martha por toda tu ayuda y paciencia! te lo agradecemos mucho!!!
ALYSSA + JD Wedding- NOVEMBER 2016
Donna, Texas
The months leading up to the wedding were great, Martha was very good at keeping a professional yet friendly line of communication. anytime I had questions or needed input on locations for upcoming engagement and bridal shoots, she was always able to answer them, which made the weights of wedding planning alot lighter.
The days of the photo shoot were really fun, Martha allowed us to be ourselves while the shoot was in play, We never felt pressured which showed in my photos, everything was natural and comfortable. She allowed us to be our natural selves, while I am a very serious and prepared person, my husband is the complete opposite, he enjoys being spontaneous and is extremely funny. We compliment each other and are perfect together...Martha was able to capture that through the snapshots of her photo lens. I look back on the photo album and cant help but smile, the night was great, the people were amazing, and the venue was perfect.
We cant thank them enough for being there with us on one of our biggest days in life.
Liliana & Charles Wedding- October 2016
Portland/Corpus Christi, Texas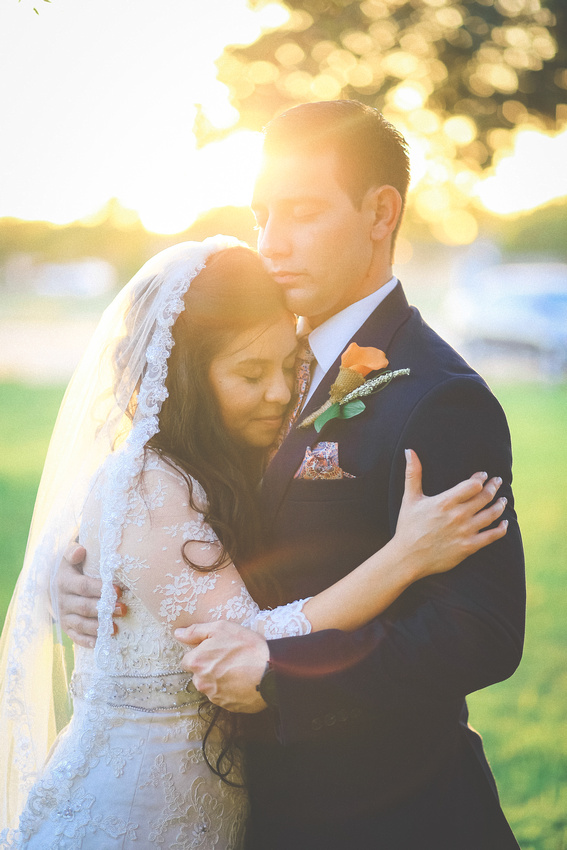 Looking for a photographer for the most important day of your life can be a challenging and a stressful task. However, for us, it was the easiest! Martha was a godsend! I have followed her work for years. Not knowing who she was, or where she was from, I remember looking at her work on Facebook and Instagram thinking, "one day I would like to hire her" Well, the day came quicker than I expected! My best friend called me and highly recommended Martha, got us connected, and the rest is history!

Since day one, Martha has been a big help and made our wedding planning so much easier. From picking great engagement photo shoot settings, to helping plan out our wedding agenda and other details that I had failed to look at. Not only is her work flawless, her personality is amazing. She is very approachable, organized, respectful and so much fun to work with. My husband and I felt comfortable around her from the very beginning. We could be ourselves, act silly, and there she was, capturing it all. Then, came the big day. They followed our every move, took their time to hear what we wanted, were very patient with our guests, and made our night so much more memorable. I was able to enjoy myself at our reception, knowing she was there to capture it all. She stuck close by, and kindly helped us stay on schedule. I can't say enough of how great of a job she did. If anyone is looking for a photographer for any event, I highly recommend! I promise, you will not be disappointed.
Sincerely,
Liliana & Charles Chambers
Javier & Rocio Wedding- June 2016
Misson, Texas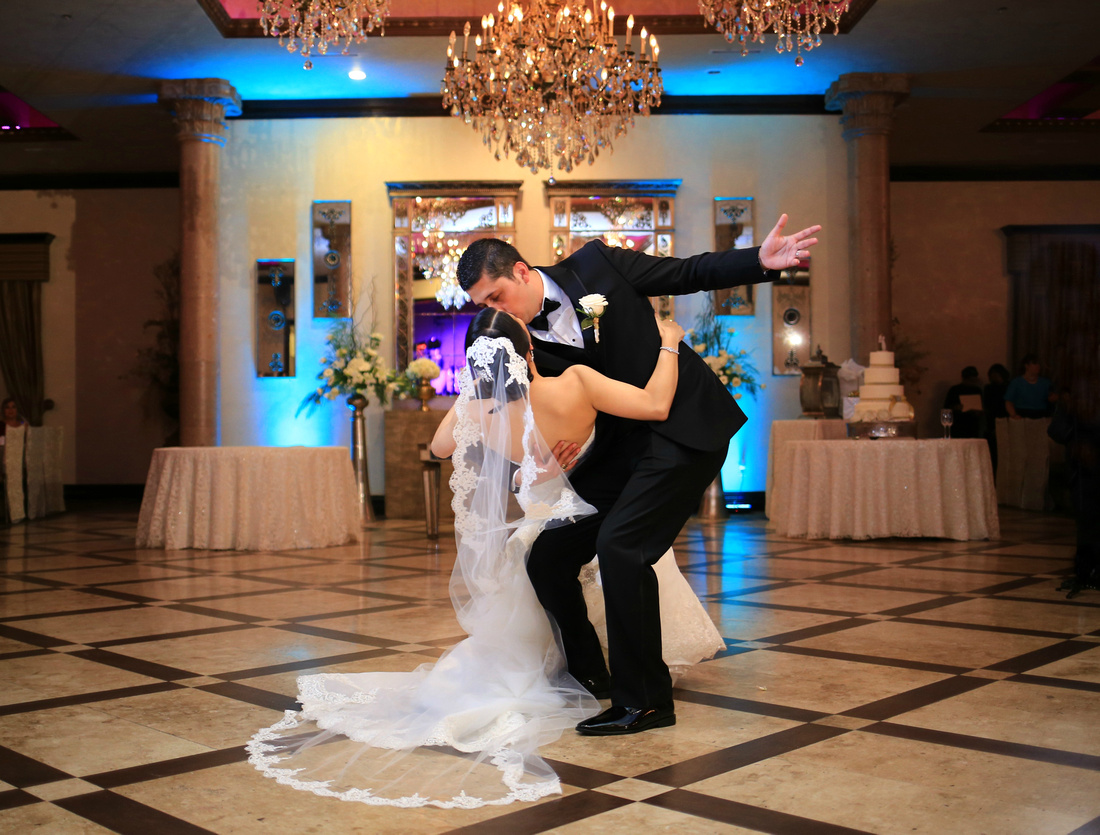 "Desde que era una niña, siempre soñé con el día de mi boda. Me imaginaba mi vestido, el lugar, las flores y el novio pero nunca me di cuenta de que tan difícil es planear el día más importante de tu vida. En el año y medio que me tomo planear mi boda me di cuenta de algo, el dia llega volando y para cuando te das cuenta ya se termino. Pero lo importante es tener recuerdos y memorias para recordar ese momento tan especial. Cuando contrate a New Dimension Weddings, lo primero que me llamó la atención fue el buen servicio al cliente. La verdad no tengo ni las palabras para expresar el buen trabajo y la pasión que tiene Martha por su trabajo. Me quede no solo impresionada pero más que feliz porque lo que pagué no se compara a la calidad de fotografía. El dia de mi boda, no tuve ninguna preocupacion, nosotros solo disfrutamos de nuestra unión a dios y de festejar el primer dia del resto de nuestras vidas. Gracias a New Dimensions Wedding tendremos muchos recuerdos y fotos que podremos enseñarle a nuestros hijos y nietos de el ano y medio que estuvimos comprometidos y de el día de nuestra boda."
Familia Castello Resendez

Karla & Edward Wedding- May 2016
McAllen, Texas
Looking for photographers was one of our most challenging tasks during our wedding planning. I was already going to give up and settle for a good photographer and bad videographer. But it was then when I saw Martha's business card that I have gotten from the wedding fair and check her website. At the wedding fair I did not have time to talk to them, but I was grabbing every business card in my way. One of the best things I have ever done. I looked into Martha's work and I knew she was the one. Then when I showed the video to my fiance now hubby, he knew we didn't have to look more.
Since the first time I contacted Martha she was very approachable, helpful, and organized. We really enjoyed working with her in our photo sessions and we loved having her at our wedding day as well.
Ina & Michael Wedding - July 2015
San Antonio, Texas
OUTSTANDING to work with. They went above and beyond to capture every special moment. I couldn't have chosen a better team to share our special day with us. Their work is exceptional quality. I will certainly be hiring them again for our 5 year wedding anniversary party and any other special moments I want to capture. Hire them, you won't regret it!

Kassandra & Christopher Wedding-October 2015
Corpus Christi, Texas
This is Kassandra Denisse Olvera giving a testimony for Christopher and Kassandra's Wedding.

When Chris proposed to me on August 29th 2014 I couldn't be anymore excited to begin the wedding planning. A few months passed and I was so caught up with decorations, finding the perfect dress etc. I realized our wedding date was a little less then a year away and I told Chris we need to find a photographer soon! A friend of mine had mentioned to me in the past about Martha who owns New Dimension Photography so after looking at photos online I knew Martha was who I wanted to capture our special day. I messaged her and told her we were needing an engagement session and a photographer for the wedding day. She created a package for us and we were set! Martha lives in the Rio Grande Valley and traveled to Corpus Christi just for our engagement session. She made us feel so comfortable and made sure to capture those precious moments before we said " I do". When I saw our engagement photos I felt even more excited about our wedding because I saw a beautiful picture with the man I'd soon call my husband. Our wedding took place in Uvalde TX and she traveled there for our wedding day. When I saw her before I walked down the aisle I was excited because I knew she would capture all the beautiful details. During the ceremony, family photos, reception she was snapping away assuring she captured everything! When we recieved our wedding disc with all the pictures from the wedding day I cried of happiness because she took gorgeous pictures. Before the wedding day I told her I wanted her to take a special photo of my bouquet because it had a charm with a picture of my father who has gone to be with the Lord. Well when I got to that picture I got chills it felt so real that Beautiful picture reminded me that although he wasnt physically there, he was in our hearts. Thank you Martha you are way more then our Wedding Photographer, you are a friend, thank you for capturing our special moments. You are one of the most kind hearted people Ive met. I recommend New Dimension Photography to ANYBODY wanting special moments captured.
Loryn & Samuel Wedding-July 2015
Mission, Texas
This is Samuel D. Rodriguez, and this review is for the photo and video work done for the wedding of Loryn Ashely & Samuel David Rodriguez.

First, I would like to comment on the overall photography and videography of New Dimensions on both our engagement photo shoot and wedding day. They were top notch professionals, from the trip they made to the beach to capture our engagement photos (which were stunning), to the amazing job they did at our wedding. They took their time at our engagement photo appointment, and wouldn't settle until they, and we, were completely satisfied with the photos taken. We received time and commitment above and beyond our expectations. Our engagement photos came out great. We took formal and informal shots at South Padre Island, and each set of shots came out excellent. They did a great job of "capturing the moment", by making us feel comfortable and willing throughout the shoot. We even have one of our beachside informal photos on a nice painted-style canvas that was provided by New Dimensions!

On to the wedding day...I can't say enough about how great our wedding photos came out. We feel we got a steal on the quality and time spent on photos.

It is with great confidence, I would recommend the services of New Dimensions photography. I have already recommended their services to my sister for her maternity photos, and I have no doubt she will experience the same professional and high-production development we experienced. Please do yourself a favor...if you have a once-in-a-lifetime event you would like to capture in photos or video, don't hesitate to reserve New Dimensions as your choice!
Samuel & Loryn Rodriguez

Eunji & Eric Wedding-July 2015
Houston, Texas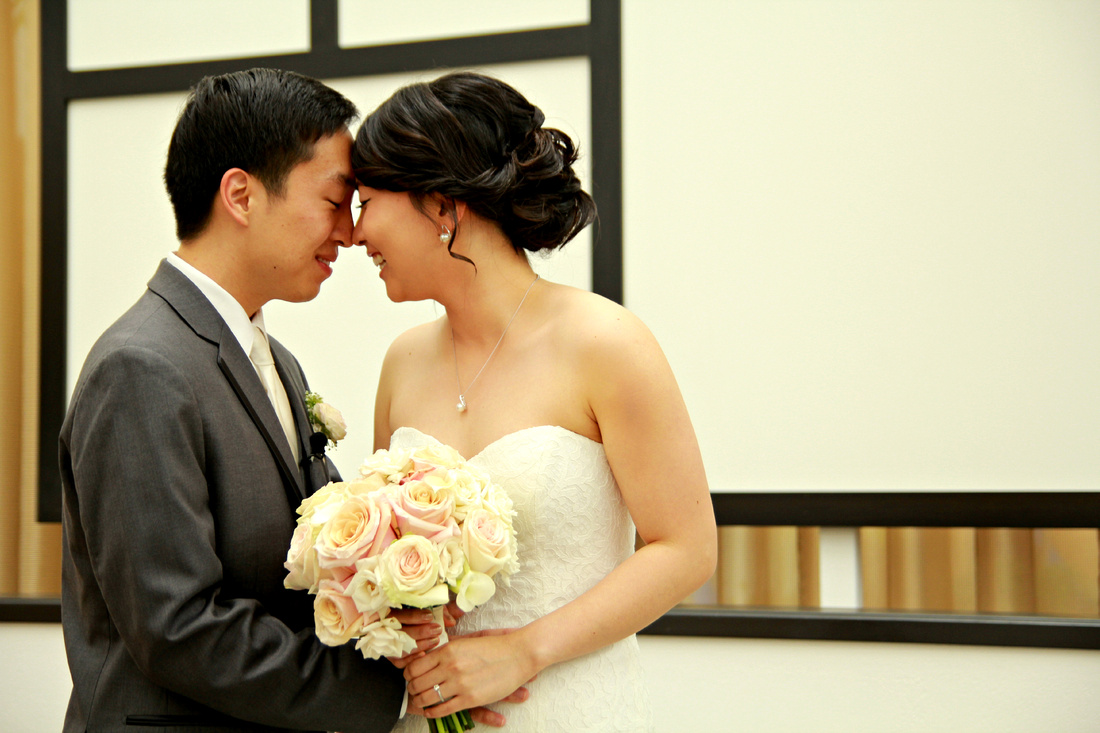 We truly enjoyed having Martha as our photographer for both of our engagement session and our wedding! She is extremely friendly and caring and we felt easy to be ourselves in front of her. She is easily available via text, phone, and email, so I never had an issue contacting her. She was also very flexible and accommodating as we had some last minute changes to the locations for both of our engagement session and the wedding. She is professional, punctual, and organized, and we would highly recommend her to anyone who is looking for a photographer!
Yesenia & Gus Wedding- April 2015
​San Benito, Texas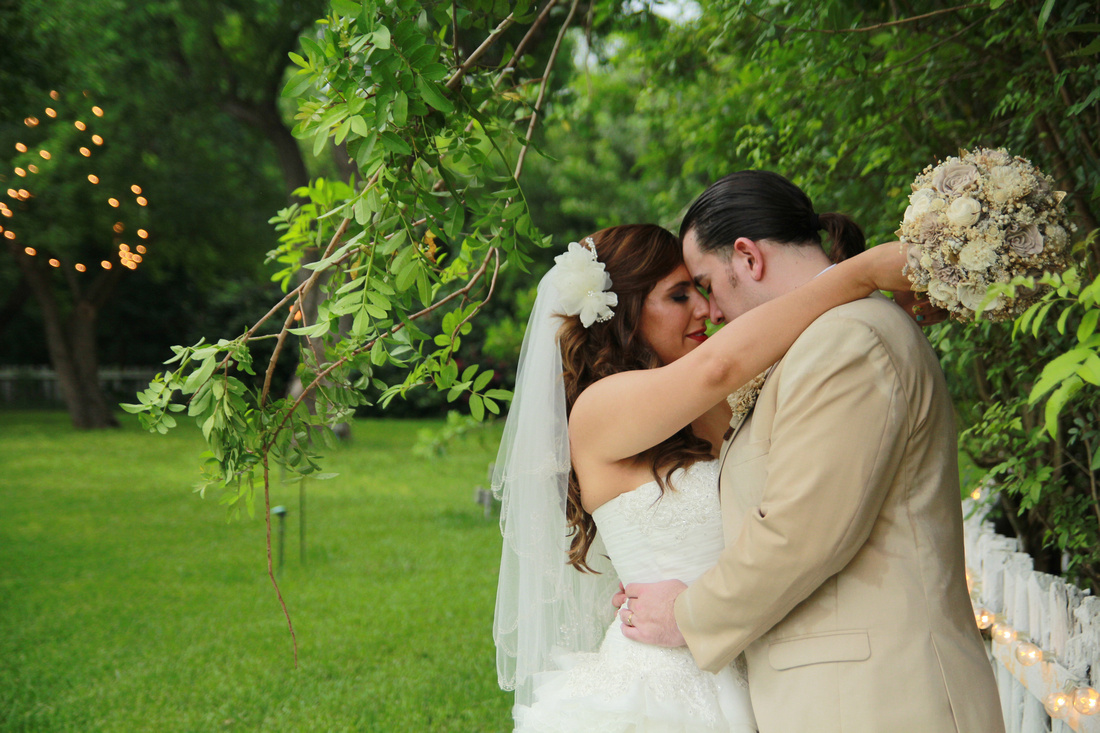 Martha was a joy to work with. She is very professional, punctual, and organized. I never had any trouble at all and everything ran smoothly for my engagement, bridal shoot, and wedding. She has a great passion for what she does and it really shows in her work. New dimensions is not the most expensive, but that doesn't take away from the quality of work you'll be receiving. This was truly a wonderful experience!

Jorge & Michala Wedding- March 2015
Mission, Texas
Martha made my entire experience so perfect from the Engagement session, Bridal, and finally, my Wedding photos. I cannot commend her enough for the fantastic job she did for my husband and I, and how flexible she was with my crazy schedule. I am originally from the St. Louis, MO, area, so I was completely unfamiliar with the wedding scene in the valley. Being a wedding planner for the last year and a half myself, I had very particular ideas for my big day; however, I didn't want to be "that" bride. I was also planning a small ceremony and reception in St. Louis, so when my husband mentioned that he had an old friend that did photography, I was extremely relieved, and after my first phone conversation with Martha I was convinced! I warned Martha I wouldn't be down in the valley very often the year before my wedding, but she assured me I had nothing to worry about and she would be flexible with our photography sessions.
We set our first tentative Engagement sessions for the end of July, when my family was planning a vacation to San Antonio. Although, the date was difficult to narrow down, we finally arranged to have our Engagement pictures done on South Padre Island. Being late July on the beach, it was HOT! Unfortunately, the building we were planning on using was closed; however, Martha worked with my husband and I to get beautiful shots along the shoreline with the beach and ocean in the background. Ultimately, it turned out to be a perfect evening, and our pictures turned out so beautiful!
I wouldn't see Martha again until the week of my wedding because my husband and I decided to spend the holidays with our families. All the planning while out of state, along with the MO wedding planning, was crazy, but I knew I would be in TX the week of the wedding, so Martha worked with me to set my Bridal shoot the

Wednesday

before the wedding. Scary, I know! But it worked out perfectly. We managed to book Quinta Mazatlan well enough in advance (the place where my husband proposed!), so I got to enjoy the beautiful scenery while feeling beautiful myself! I've always loved the Spanish style of the bird sanctuary, so seeing my photos afterward was amazing! Martha had so many great ideas while we were there, I'm so happy with everything!
Overall, I have absolutely no hesitation in recommending Martha and New Dimension Photography to any bride looking for exceptional photography skills! Martha worked with me through every detail, even when I missed some myself, and definitely worked with my restricting schedule to ensure I was more than happy. She is such a professional and obviously loves her job very much! I really look forward to connecting with Martha in the future as my little family grows so she can capture all the special moments!
Michala Hernandez
Joe & Nora Wedding- December 2014
Mission, Texas

It has been a great experience with New Dimension. I felt very comfortable ever since we met first met and that's when I knew that New Dimension would be the ideal photographer for our wedding!!! To start with the engagement photos, they were amazing! The bridal shoot was very successful, very detailed, I was very satisfied with the results! And most important the "big day", it was a beautiful experience! My husband and I did not have to worry because we knew that New Dimension was around capturing the most important details. Even when I was very nervous and would look at Martha, I would feel calm because I knew that they were there organizing for everything to come out detailed. My husband and I have to say that we are very satisfied with the high quality of work done and have now named New Dimension to be the family photographer! -Nora

Andrew & Lorraine Wedding- October 2014
Bay City, Texas

Using New Dimension Photography for our October wedding was one of the best decisions that we made. The wedding planning process is overwhelming and we didn't know where to start on our journey to choosing a wedding photographer. We noticed Martha's work because a Facebook friend liked a post. Even though Andrew is originally from Edinburg, we were hesitant on choosing a photographer from the Rio Grande Valley because we were both living in different parts of the state and the wedding would be in Bay City. We put our fears aside and set up a meeting with Martha. Within a few minutes of our meeting, we knew immediately that we wanted her to capture our wedding. We loved her photography style, her products were of a great quality, and she was reasonably priced. But most importantly, we liked that she was very open and honest. Her down-to-earth personality made us feel comfortable so we decided to book her for all our wedding related photography- engagement, bridals, and wedding day.

Very early on in the process, Martha was patient and listened to the vision we had for our photography. She worked with us and was even willing to travel to make our vision come to fruition. Martha did a fantastic job on our engagement photos. It was evident in the images that she captured our personalities and who we are as a couple. For my bridal portraits, Martha was willing to accommodate my wish to take them at Presidio La Bahia in Goliad. I lost my mother two years ago and the last trip we took together was to La Bahia. My mother was a history buff and she loved The Chapel of Our Lady of Loreto so I felt the Chapel was the most appropriate place to take my bridal portraits. Not many photographers would have driven hours and spent their Labor Day taking photos in the heat. There aren't enough words to describe how thankful and appreciative I am that Martha drove out of her way to help me commemorate my mother.
On our wedding day, Martha and her team were incredibly professional and blended in with our guests. She helped us keep to our wedding day schedule (which she kindly helped us put together) and made sure we got the photos we wanted. Even though Martha had never been to Bay City, she was able to catch some incredible shots at the church and at our reception venue.
We can't say enough good things about our experience with New Dimension Photography. Martha is a professional who makes sure that her customers are a priority. Since we were in different locations we corresponded mainly via text and email and never once did we feel neglected. There are many photographers out there but very few are willing to take a genuine interest in their clients; Martha is one of those special few. We highly recommend Martha to anyone who is looking for a wedding photographer or just anyone wanting to capture a special occasion. Not only will you get a fantastic photographer, but you will get to know a kind individual who is extremely supportive and has a great sense of humor. If anyone is on the fence about hiring New Dimension Photography, do not hesitate…you will not regret your decision.
Sincerely,
Andrew and Lorraine Trevino
Rick & Renee Wedding, November 2013
Weslaco, Texas

I don't think people understand the importance of a great photographer when it comes to capturing priceless moments. After our first official meeting (after the wedding fair), I knew you would be great but the final results superseded my expectations! I came home from that initial meeting and gushed to my then-fiancé about how wonderful you are, how beautiful your pictures were, and how comfortable I felt talking to you. It was as if we'd known each other for years. When you're going to have someone catching such intimate and special moments of your most special day, you definitely want to go with someone who has all the qualities in a person and photographer that you possess. I was thrilled when we agreed to call upon your services for our special day on November 16, 2013.
The friendship I have formed with you speaks volumes of the kind of relationships that you build with your clients. I don't feel like you were 'just' my wedding photographer, but I feel like you're part of our family. I look forward to calling on you to capture all our family's precious moment in the future.
For your future clients, please let them know that you provided us with a truly professional service by a truly wonderful person! Our wedding day was made that much better by knowing someone was capturing all the great moments from our special day and the final images did not disappoint; they were truly stunning and brought a tear to our eyes when we saw them.
I love the way Martha works. She's always smiling, ready to help and go that extra mile to get the perfect shot for you. Her sheer enthusiasm for the work she does is apparent and that gave us great confidence and we also felt very comfortable because her work style was such that most of the time we didn't even notice she was there and this definitely helped the most camera shy members of our family. We cannot thank Martha & New Dimension Photography enough for her hard work and service photographing our engagement pictures & wedding. I would thoroughly recommend her & her company to any couple looking for a wedding photographer!
Thank you a million times over, Martha!
Sincerely,
Renee Sánchez Leal
Nitzia and Jorge Wedding, May 2013
Mission, Texas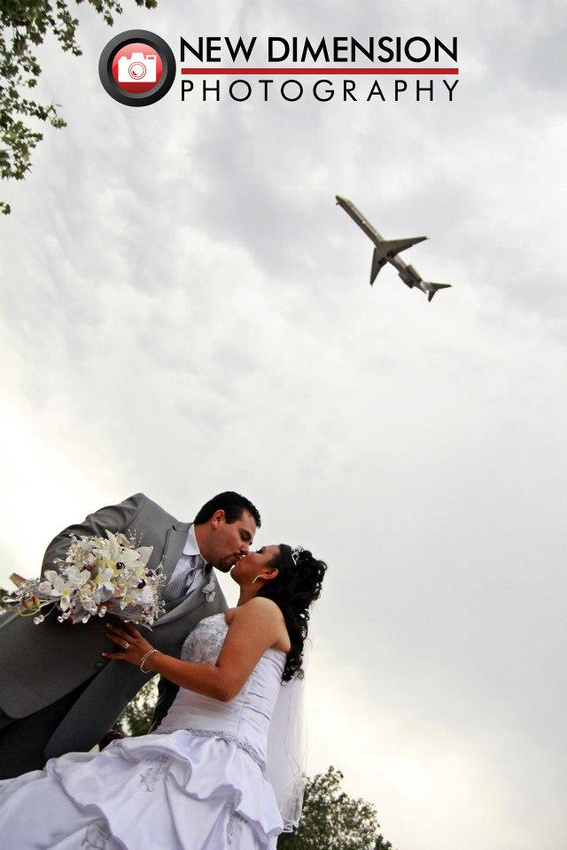 When choosing the photographer for our wedding New Dimension Photography photos instantly stood out above the rest. Once we met Martha, there was no doubt in our mind she would do an amazing job for us. Martha is beyond professional. She did an incredible job at our engagement session, my bridal session and our wedding. She definitely made our photo-shoots experience very comfortable and fun. Martha delivered a beautiful set of images that capture unforgettable moments. I am sure we will continue to enjoy looking through them for years to come. The products New Dimension Photography offers are of great quality. Looking thru our wedding album it was amazing to see how she managed to capture every moment. We were thrilled with the photos and the quality of the album. We highly recommend New Dimension Photography, Martha definitely gave us memories that will cherish forever. -Jorge & Nitzia